We've teamed up with Children's Hospital Colorado to create a special yoga pants design! A portion of proceeds from each pair sold will go to support Children's Hospital Colorado and their fantastic mission of improving the health of children through the provision of high-quality, coordinated programs of patient care, education, research and advocacy.
Join us in supporting this great cause and get a fantastic pair of these fun yoga pants.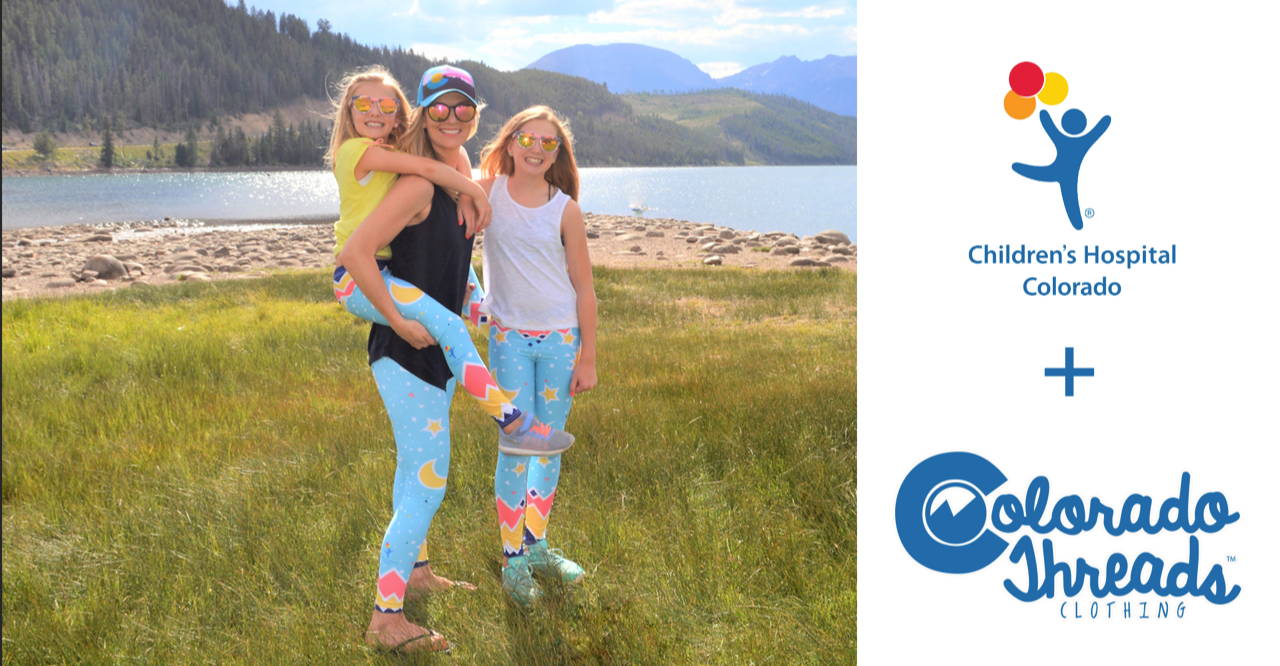 Taken from childrenscolorado.org, "Children's Hospital Colorado is an extraordinary place. With an optimist's outlook, a pioneer's hunger and a celebrated history, we are creating the future of child health.
There's magic in our energy, our spaces, our people and our discoveries. There's even magic in our motivation: our unblinking belief that we can eradicate childhood disease — so that one day, like magic, children will no longer need us."
We are incredibly excited to support Children's Hospital Colorado in their extraordinary goals. You can read more about their mission and work at childrenscolorado.org.